Our goal is to see Floyd County recycle as much material as possible to keep it out of local landfills.
The Floyd County Solid Waste Management District is the local county's authority for information about recycling, yard waste, and household hazardous waste. Our local district tracks material that is recycled, processed, or sent for final disposal within a landfill or incinerated. Solid waste is any unwanted product that is not a liquid or gas in our surroundings and from our daily products.
In 1990, Public Law 10-1990 was passed by the Indiana General Assembly. This law made it possible for changes in the existing solid waste law. Now each district had to develop solid waste management plans, with guidance from the Indiana Department of Environmental Management (IDEM). Currently the IDEM continues to work with SWMBs, in effort to promote pollution prevention and recycling.
Where to Recycle?
There are two Recycling Centers in Floyd County where residents can drop off recyclable materials on specific days.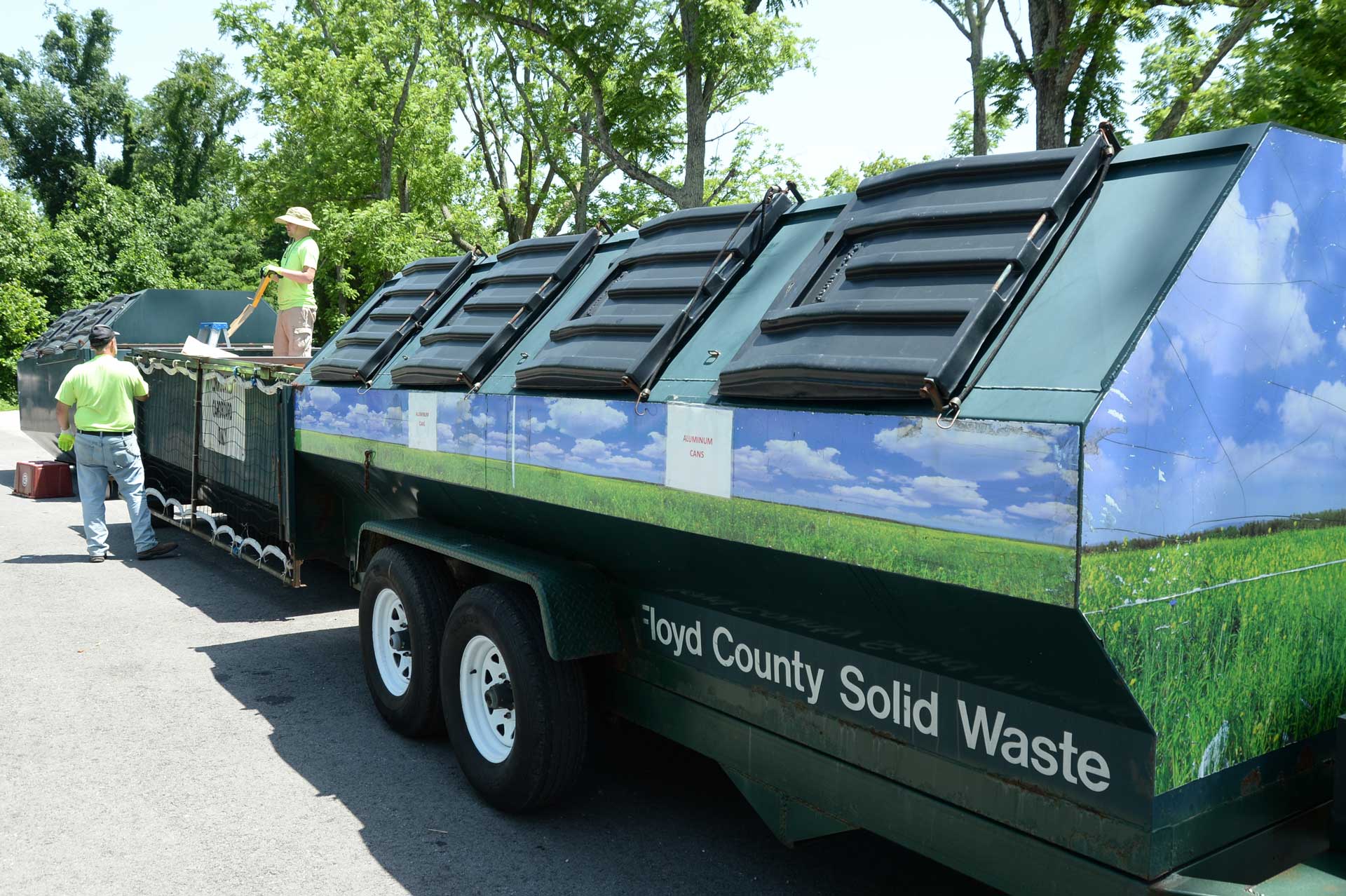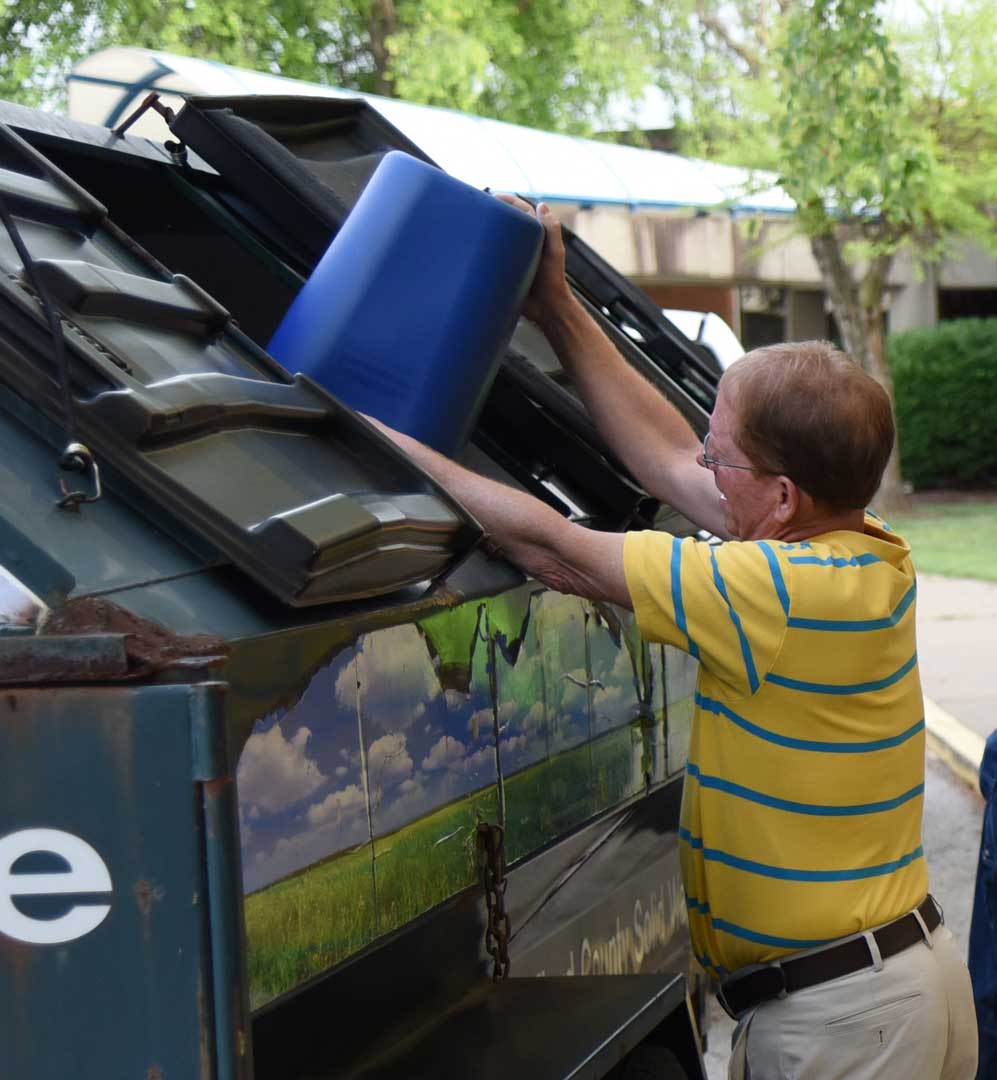 What to Recycle?
It can get confusing on figuring out what is recyclable and what isn't. Don't worry, we've complied a list for your convenience.
Board of Directors
Special thanks to the Solid Waste District Board of Directors for their service.
Brad Striegel
Board President,
Floyd County Council
John Schellenberger
Board Vice President,
Floyd County Commissioner
Al Knable
Floyd County
Commissioner
Jason Sharp
Floyd County
Commissioner
Jeff Gahan
New Albany Mayor
Adam Dickey
New Albany City Council
Brandon Hopf
Georgetown Town Board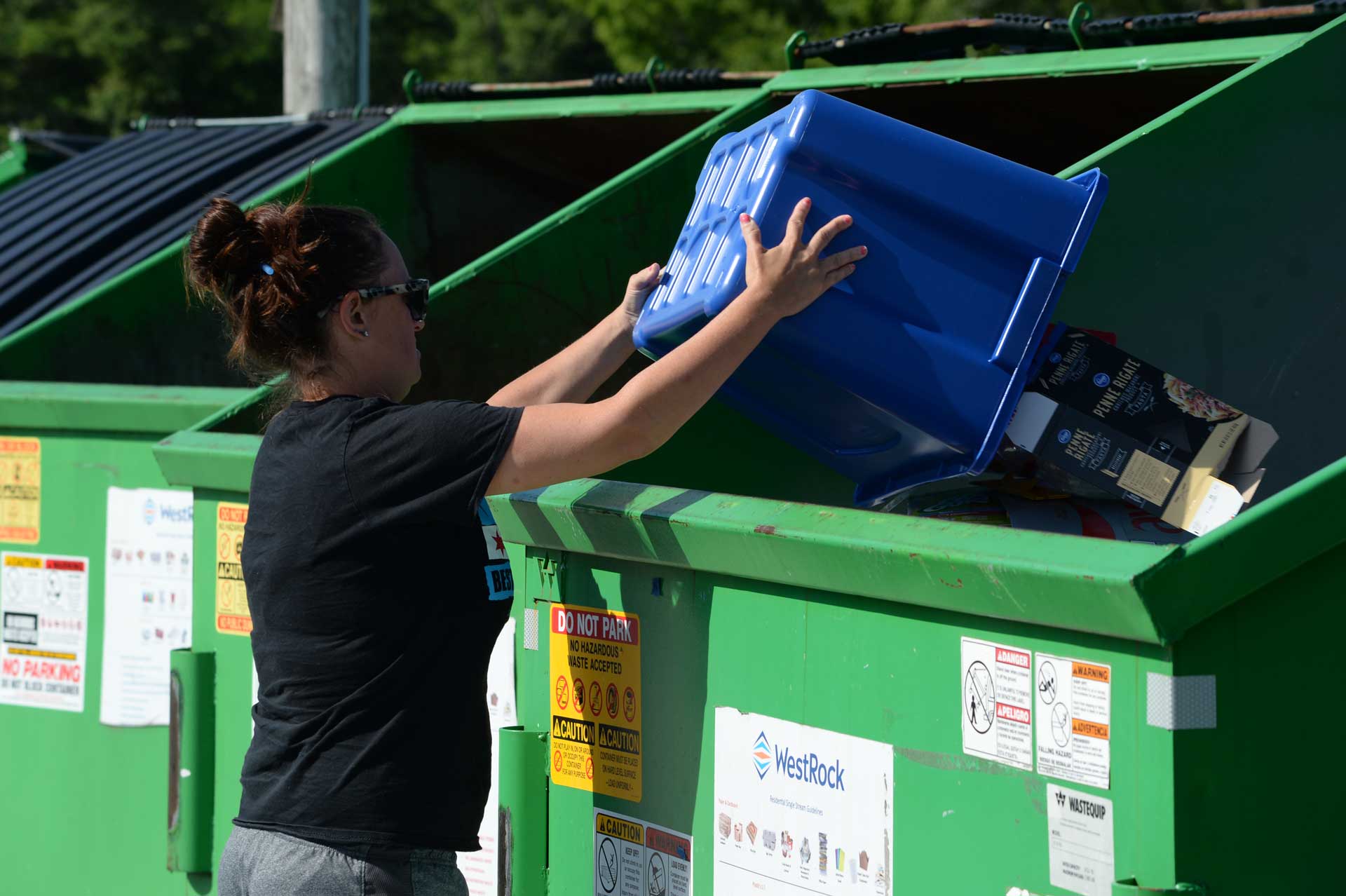 Thanks and Recognition
Recycle Floyd County would like to recognize Idealogy Marketing and Design (www.idealogy.biz) for their contributions to our website.