The Recycling Process
The recycling process involves three main steps:
1
Collection
Floyd County residents bring recyclable items to our our drop-off locations during our scheduled hours.
2
Processing
After collection the items are sent away to be sorted, cleaned, and processed into new materials. These new materials are now sold as raw materials.
3
Manufacturing
Recycled raw material is sold to manufacturers who use it in making many of the products used today in the US and worldwide.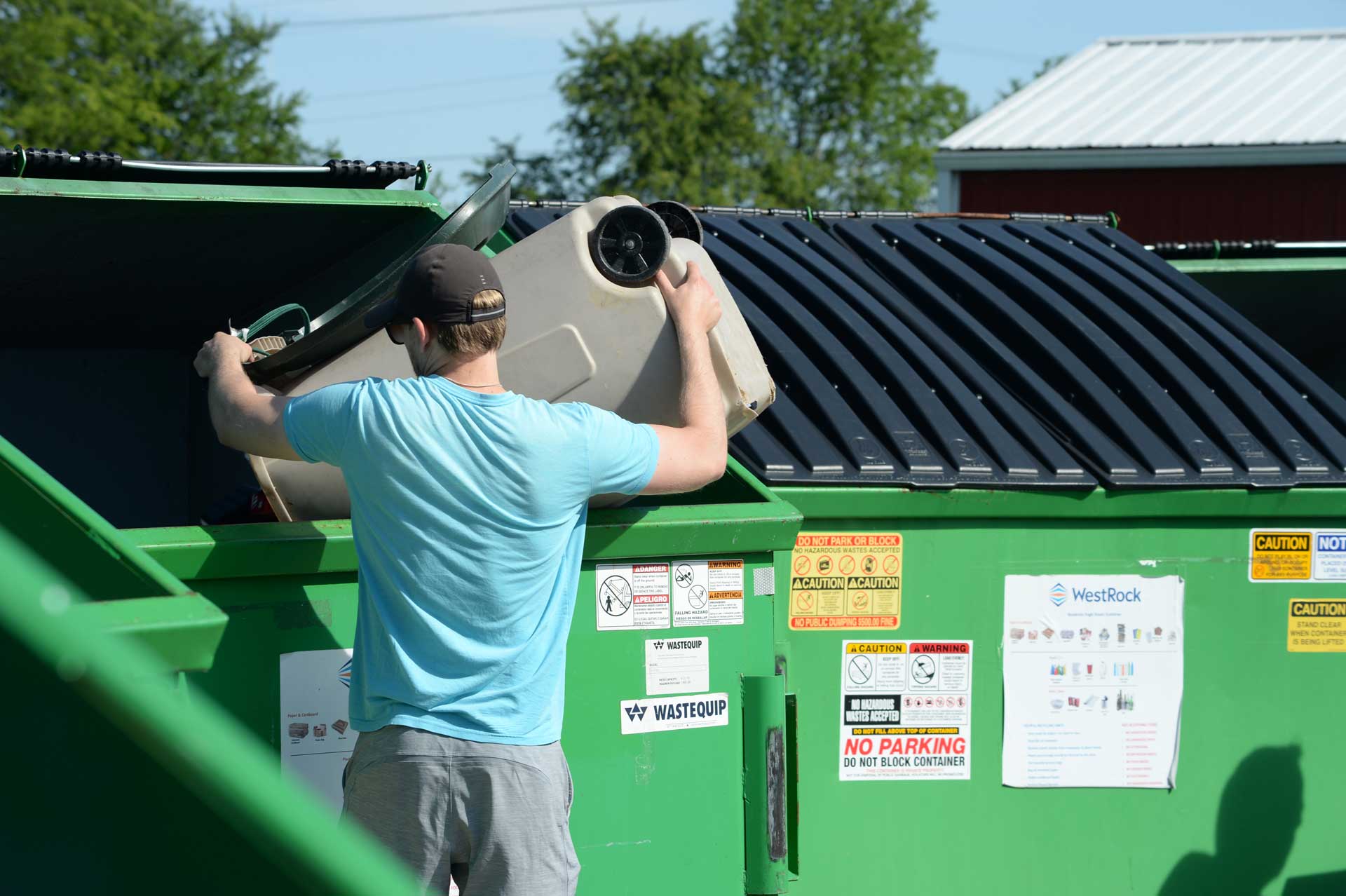 What happens to your recycled material?
Click on a recyclable below to see what it can become.
Plastics
Recycled plastic from bottle caps and various bottles and jugs can be used for a wide range of items including backpacks, brooms, buckets, car batteries, carpeting, insulation for clothing, frisbees, new bottles and containers, plastic lumber for deck and docks, play sets, shopping bags, sleeping bags and stadium seats, just to name a few.
Aluminum Cans
Recycled aluminum cans become new aluminum cans.
Glass
Recycled glass can be reused repeatedly for new glass bottles and jars, or ground up as an ingredient in fiberglass and bricks.
Paper
Recycled paper from newspapers, magazines, office paper and discarded mail are used to create more of the same products as well as building insulation, computer paper, construction paper, countertops, kitty litter, napkins, notebook paper, paper plates/towels, sheetrock, telephone directories and toilet paper, just to name a few.
Steel/tin cans
Recycled steel and tin cans become appliances, bike parts, car parts, new cans, rebar, and steel beams.
Cardboard
Brown corrugated cardboard becomes new brown corrugated cardboard.
Recycled paperboard will become new cardboard/paperboard, paper bags, paper backing on roof shingles and paper towel holders, just to name a few.